Why choose Nova Home Inspections?
Speak To The Professionals When It Comes To Pre Purchase Building Inspections in Sydney with Nova Home Inspections
If you're going to purchase a property, it's vital to safeguard your investment. Whether you're buying a residential house, duplex, villa, townhouse, residential apartment, a pre purchase building inspection in Sydney by NovaHome Inspections will give you the information you need to move forward with your plans.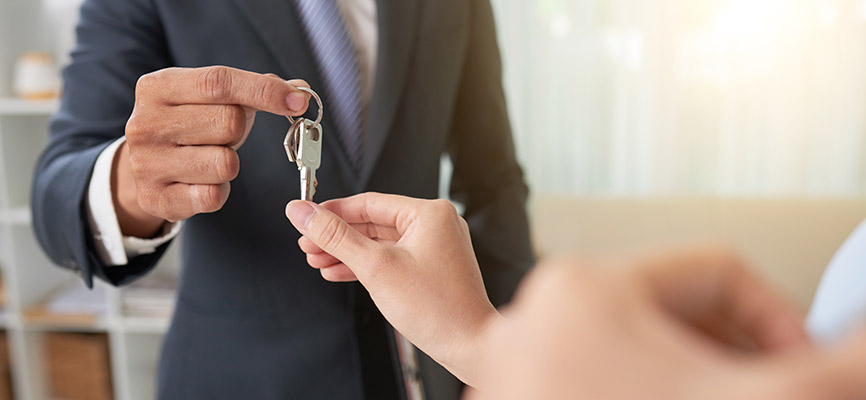 What is a Pre Purchase Building Inspection?
As the name suggests, a pre purchase building inspection takes place before you agree to buy a property. This enables you to access independent and unbiased information regarding the condition of the property. 
A building inspection report details a range of issues including movement in the walls, shower leaks, rising damp, faulty roofs and subsidence. These problems typically require extensive repairs to be carried out in order to make a property safe and habitable. If you purchase a property without confirming its condition, you run the risk of facing high repair bills in the near future. 
Fortunately, a pre-purchase building inspection in Sydney makes it easy to access the information you need. While most building problems aren't visible to the eye, we use a range of inspection equipment in order to assess the condition of the building and prepare a detailed report on your behalf.
Do You Need Building Inspection Services?
As the buyer, it's your decision whether or not to have a pre purchase building inspection carried out. However, it's worth noting that many mortgage providers will only lend to a borrower if some form of inspection has been undertaken. 
Even if a pre purchase inspection isn't mandatory, it can be well worth commissioning an inspection on your own accord. Just take a look at these four reasons savvy property buyers always have a pre purchase inspection carried out:
1. Establish Property Value
Until you know whether a property has any hidden defects or issues, you can't determine its true value. If the current owner is unaware of structural issues or unwilling to disclose them, for example, a property could be advertised at a market price that it simply isn't worth. By confirming whether any repairs are needed via a pre purchase building inspection, you can establish what the true value of the property and, therefore, determine whether it makes a viable investment opportunity.
You don't want any nasty surprises when the contracts are signed, and you've got the keys to your new home. By identifying potential issues in advice, you can decide whether or not you're willing to go ahead with the purchase. If so, you'll be fully aware of what problems are present and the level of work needed to rectify them.
3. Increase Your Negotiating Power
If your pre purchase building inspection report does highlight any problems with the building structure or inside, you can use this information when negotiating with the seller. If a structural problem is going to cost thousands of dollars to fix, for example, you can ask the seller to reduce the price by a corresponding amount. While the seller retains the right to refuse your request, you'll be in a better position to negotiate a fair price when you have detailed information about the condition of the property.
4. Access Specialist Advice
When you fall in love with a property, it's easy to convince yourself that problems and issues can be fixed with a few minor repairs. Sadly, this isn't always the case. Once you know exactly what defects are present, you can access specialist advice and find out what repairs or renovations will be required to make the property safe and habitable. Following this, you'll be able to make an informed decision about whether the property is right for you.
How Much Does a Pre Purchase Building Inspection in Sydney Cost?
If you're preparing to purchase a new property, you'll want to ensure you're not using your funds unnecessarily. Fortunately, our budget-friendly apartment or house inspections make the process extremely cost-effective. 
For homes valued under $1.2 million, you can access a professional building inspection for as little as $350. What's more – the building inspection cost can be reduced even further when you incorporate a pest inspection into the process. For just $440, a detailed building and pest inspection will be carried out by our experienced team.  
When you consider the potential savings a building inspection can offer, commissioning a pre purchase house report can be one of the best decisions you ever make. If you're thinking about buying a new home or investing in the property market, the question isn't can you afford to have a building inspection carried out, it's can you afford not to?
At Nova Home, we understand the importance of building inspections and what a critical role they play in successful property purchases. Our qualified and experienced team are committed to providing the highest quality service to all of our clients and we're delighted to help people find the right residential property. 
As a member of the Master Builders Association of NSW and as a fully licensed building firm with more than 20 years' in the industry, we're perfectly placed to carry out inspections and compile building inspection reports. Whether you're purchasing a new build property, a traditional home or investing in a property development, our expertise and experience will help to safeguard your investment.  
Order a Pre Purchase Building Inspection Now
When you choose Nova Homes to undertake a pre purchase building inspection in Sydney, we'll assess the interior and exterior of the property, as well as the roofs and subfloors. As a comprehensive assessment of the property, you can be confident that we will examine every aspect of the property before compiling their report. Once complete, we'll email the report to you within 24 hours, so you won't have to wait long to get the information you need. 
To learn more, get in touch with the friendly team at Nova Homes on 0416 250 392. Alternatively, if you've already found a property you love, invest in your future and order an inspection now.
Remember, if it's worth buying, it's worth inspecting!
To enquire about any of our services simply complete the following form: